Sterling Silver Flower Stacking Ring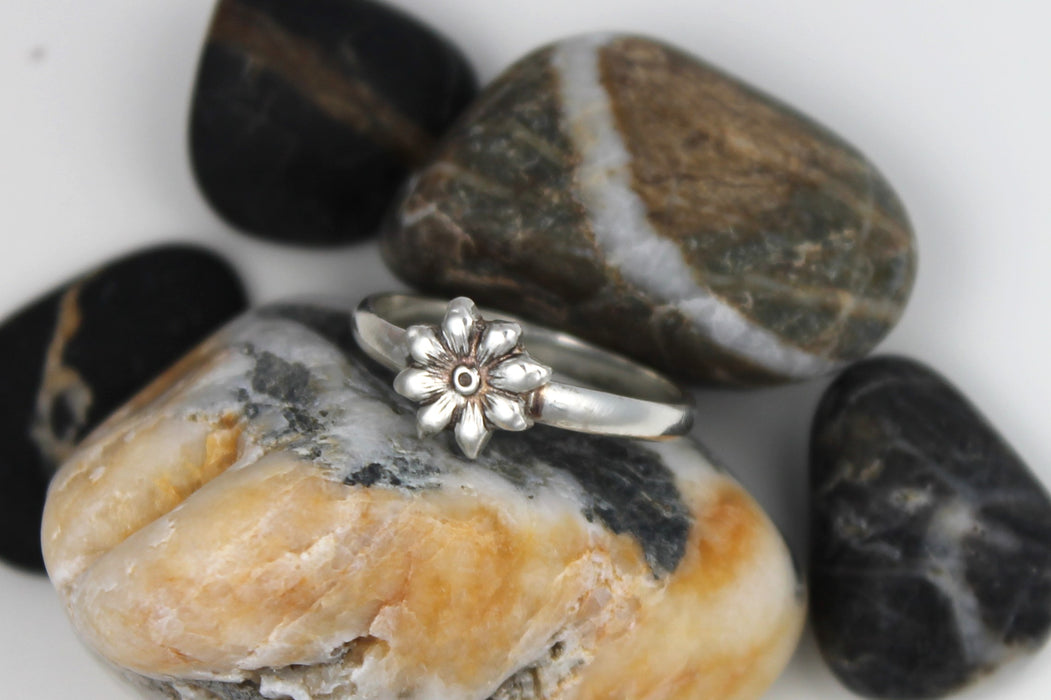 Handmade sterling silver flower ring. This cute little flower was crafted from recycled sterling silver scraps from my studio. Each ring is soldered with hard solder to a half round 10 g sterling silver ring band in your custom size. Each one is handmade to order so there will be slight variations from ring to ring. Add this sturdy ring to your stack!
Don't see your exact size? Reach out! I can craft most sizes for you.