Amethyst Statement Ring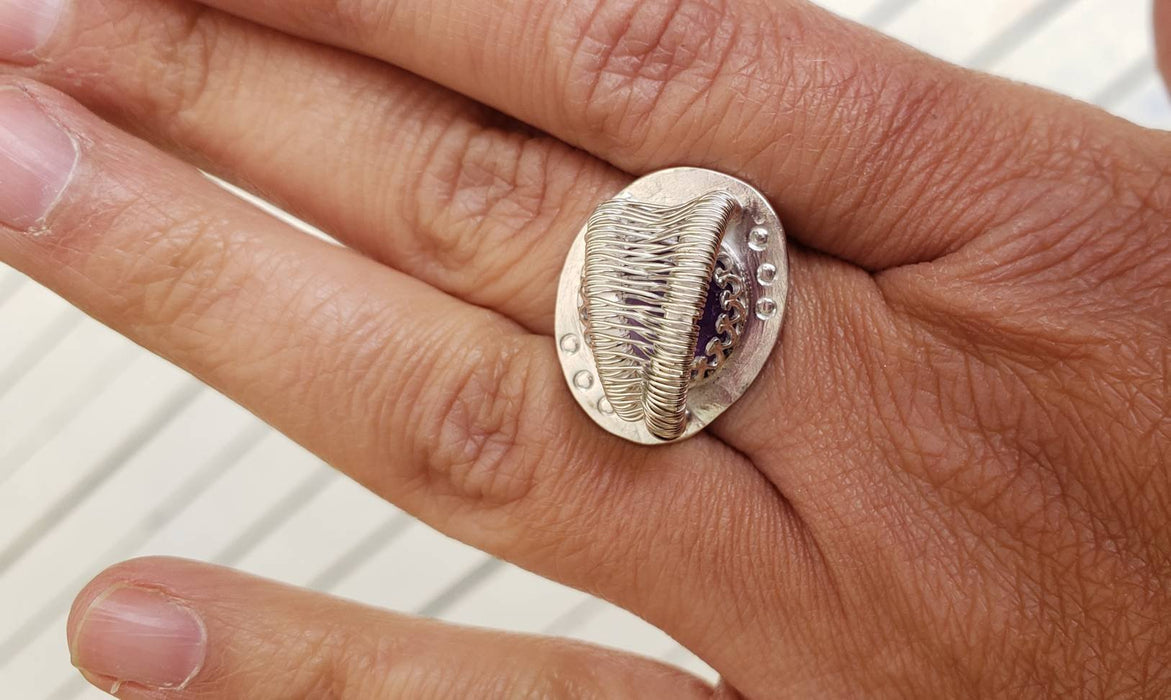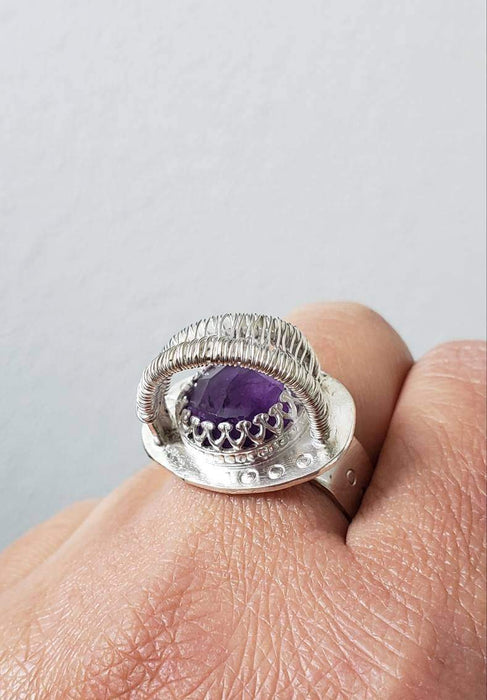 This gorgeous faceted amethyst plays peek-a-boo beneath the sterling silver arch. This ring was hand forged from sheet metal and wire to create this incredible statement piece. The ring is a US 8.25.
Inspired by my love of natures curving lines and majestic climbs, I wanted to stretch the boundaries of how we perceive rings. This ring stretches beyond the normal plane creating a bold statement. This ring is one-of-a-kind. Looking for something unique and awesome? This is it.