April 06, 2021
Hike 10: Little Si Trail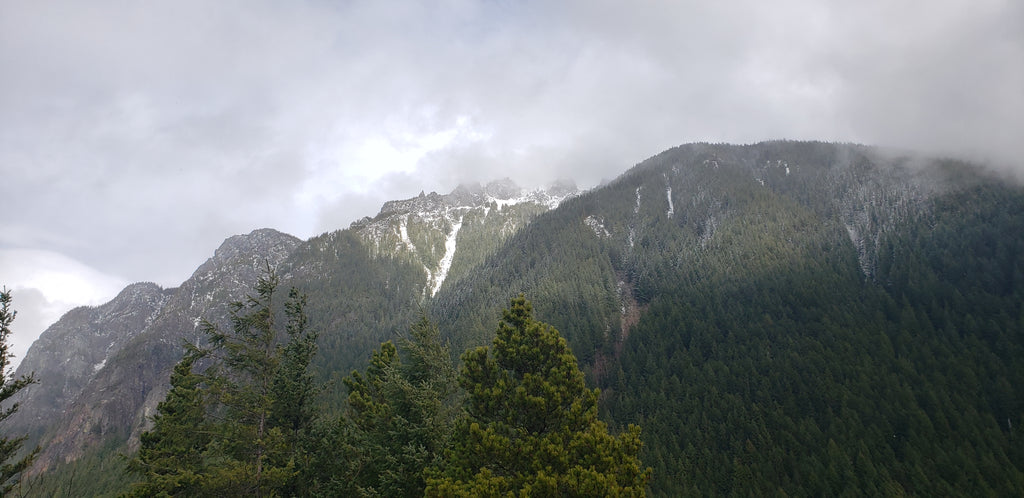 (Hike 9 was a trail by my house built by a local Eagle Scout so not in the blog)
Ancestral Lands of the Coast Salish and Snoqualmie Indian Tribe
Little Si is a heavily trafficked trail within an hours drive of Seattle and Tacoma, so pretty convenient for most people. It's accessible year round, so we saved it for the winter months knowing that it would be very crowded during the peak hiking season. However, it was still super crowded. So definitely be prepared for that. We had to pull over to the side frequently to make way for other hikers since we were traveling at toddler speeds for much of the way. There were also several large groups without masks so, if that is a concern for you, avoid this hike. 
All trials link: https://www.alltrails.com/trail/us/washington/little-si-trail
I'd call this a kid friendly hike for the majority of it, although there are some portions of the trail with steep drops at the beginning and the end of the trail. If you have a runner or feel anxious taking your kiddo out to areas with those, then I'd avoid this trail. I carry my little one in the back carrier in sketchy areas so I felt fine taking him up.  
The first tiny part of this trail is an incline so it starts you off with a bang, but it's short and not bad at all. Then it levels out and becomes what I consider an easy trail until you get closer to the view point. The trail itself crosses a few streams and there's a turn where you can choose to go to the boulder fields instead. We didn't, but will probably go back to do the boulder fields later this year. 
Eventually you dip into a lower area with a spot for rock climbers. No one was out climbing, but it looked like it would be intense to see if they were. If you're a rock climber, then this could be a place to check out. After that portion the incline begins again at a steady rate, but it's honestly not too bad. There were a few areas here that were slick due to mud and would probably be less than ideal in an icy situation. I was glad to have my poles as I'm a klutz. They're not necessary, but if you aren't especially sure footed and you're back carrying a kid, I suggest them for at least this part of the trail. 
At the top there are several beautiful view points. Keep your kids close to you here as there is definitely fall risk. I kept mine in the pack the entire time at the top. We lucked out on the day we went. It started to snow as we stood at the top and a beautiful rainbow appeared over the valley. Overall, this was a great hike and a good workout, but we probably won't be back due to the high traffic on the trail and having to stop constantly to step to the side. It's still a good one to hike and I'm glad we went at least once. 
This hike is on the lands of the Coast Salish. For this hike I chose to donate to the Burke Museum which has a focus on preserving cultural history and sharing it with the children of Washington. They do this in partnership with local tribal communities and are committed to both the legal and ethical principles of NAGPRA (a federal law that allows tribal communities to reclaim human remains and cultural items from museums and other institutions). If you would also like to donate to an organization that is preserving and sharing the cultural heritage of the Coast Salish peoples donations can be made here: https://www.burkemuseum.org/support/give/donation-form